The tank does not ride for Private events, on tankevents only, you can see a moving tank!
For more information see the Faq page please, Click Here!
---
Sponsors still needed, support our project and buy a Gadget!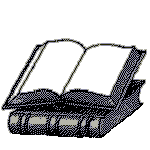 ---
Welcome on our Website!!! www.tankpoelcapelle.be
———Have a look here when the tank rides!———
---
3D Designer: Dirk Vinck
Help sharing our website on Sociale Media!
Facebook/ Tweet/  Pinterest/ Linkdin/ Email
For Dutch click here.
Become a member and register here for our mailinglist & visit us on Facebook & Google Review!
Have a look here, for the tankrides!
For donations/ Sponsors click here
Come and visit the only moving MkIV replica tank of the EU! Contact.
thx to this team (volunteers) Tankbuilders: Lode Vanbelleghem, Maarten Vanbelleghem, Geert Samyn
†
, Sylvia Neels, Fanny Boone, Enrique Billiau, Jurgen van Ecke, Justin & Dirk Barbery, Christophe Veracx, Stijn Butaye, Johan Vanbeselaere, Luc Vanbeselaere, Laurent Hoornaert, Kris Vandewalle, Herman Persyn, luc Butaye, Trees Parrein, Dirk Vinck, Stijn Pannecoucke, George Buyse, Rowlie Moores, Matt Harvey, Adrian Janssen, Mike Musgrove & Team
---
The purpose of the tank project has always been to ensure that the tank will return to its original location with a group. In this area, the tank group will also continue and contacts will be made in the Netherlands and abroad to be part of a protective committee. It is already clear that we can count on the help of generous people who give the necessary pushes where necessary.
The P1917A is a non-profit organization. which covers a number of Poelcapelle initiatives with a historical impact: the Guynemer Committee and the working groups "website historical Poelkapelle", "German military cemeteries", the "Zeppelin-Staaken" and of course the tank group.
The articles of association of the VZW. are mentioned every year in a Publication of the Belgian official Journal: The association can take all actions that are aimed directly and indirectly at the realization of its objectives. In this way she can stand up for the interests of Poelkapelle, she can set up an information and documentation center, she can organize exhibitions, tours, gadget Sale, trips, celebrations, commemorations, presentations and trainings, she can publish books, magazines and brochures, etc. . The latter is a non-exhaustive list.
Board Responsible for P1917a (VZW)
Company Number:BE 0887.579.001
Tank Poelkapelle/ Ypres Salient Tanks